Debbie Hawkins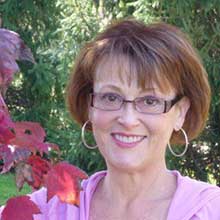 I am a native Wichitan, married to Jim for 34 years, and the proud mother of two grown children, Joel and Jennifer. I am also the favorite mother-in-law to Montana, (my words), and Dede to the "Practically Perfect, Positively Precious, and Precocious Presley." Yes, my grandaughter has a title! Jim and I are blessed to have been at Grace for 26 years. I have served on the Worship Team, am presently serving at the Welcome Center, and co-facilitating a table for the Women's Bible Study on Tuesday nights. I am presently in training to serve on the Wedding Committee. I have also had the honor and privilege of singing with The Appointed Sisters for 25 years. One thing you may not know about me is I went to college with the hopes and dreams of becoming a nurse. I quickly realized my brain doesn't possess a single math or science cell. I switched to Music!
Scripture Passage
Psalm 104
Big Idea
In response to God's glorious creation of the earth and everything in it, we should continually praise Him in song and meditation, thanking Him for His many provisions and sustaining power over all the earth. Just as all creation points to God's majesty, do we, as the pinnacle of God's creation, point others to Him?
Devotional Reading
The beauty of our world has always communicated to me and drawn me to worship the living God. Going to the mountains of Colorado is my particular place to find sanctuary as I sit quietly by a stream, listening to the breeze whisper through the pines, gazing at the majestic mountain peaks against the brilliant blue sky, simply inhaling the quiet beauty of all that is around me. Old hymns come to my mind, and I sing them in praise to the mighty God who so carefully and thoughtfully created all things for me to enjoy.
Last spring was especially bountiful in all its beauty. I had never witnessed such a magnificent display of bluebonnets and other wildflowers along Highway 287 and other various parts of our city. It made me smile to see families and their beautifully adorned children take time to capture the moment with cameras. The much anticipated fruits and vegetables of the season were plentiful with more seemingly promised in the coming months. We received RAIN, something that was foreign to us all last summer. The temperatures were pleasant, drawing us outside to tend to our yards. In all this, we should give thanks to our Father for His merciful and magnificent provisions.
As I ponder all of God's wonders in providing for us, I am drawn to examine if we, as His children and the pinnacle of His creation, point others to Him. Do the people we see daily as we come and go see Christ in us by our joy, our words, and our interactions? Just as all of nature breathes God in all His glory and splendor, may we be ever mindful of our responsibility to reflect Christ in all we do to draw others to Him.
Questions for Reflection
Have you recently "stopped and smelled the roses?" Take time to connect to the Father through actively enjoying the beautiful world He created.
Does your nature draw others to Christ? Are you grumpy, negative, and ungrateful for the provisions God has blessed you with?
What is one way can you improve on what others see in you that would be more winsome rather than woeful?