Our college ministry is built on the Scriptures and how that applies in our every day lives. We value relationships and authenticity so that you will feel safe in coming to join us, connect with us, and grow with us. You will find people who genuinely care for you and want to walk with you through the daily ups and downs of college life.
Activities
Sundays at 9:00 AM
This class provides current and recent college students with time to experience group fellowship through a study of the Sermon on the Mount and the book of James.
Thursdays at 8:00 PM
This semester, our large group study will be Pursuing the Mind of Christ: the Book of Philippians. Resumes January 17.
College Late Night Podcast
From Series: "Pursuing the Mind of Christ (Philippians)"
A large group study of Paul's letter to the Philippians.
More From "Pursuing the Mind of Christ (Philippians)"
College Ministry Staff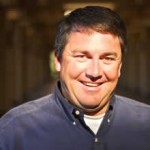 Lance Bourgeois
College and Young Adults Pastor
Lance joined the staff of Grace Church in August of 1998. He is a graduate of Louisiana State University (B.A.), Dallas Theological Seminary (Th.M.), and Fuller Theological Seminary (D.Min.). Married since 1994, Lance and his wife Ellen have two children, a son, Taylor, and a daughter, Anna Katherine. As the last name might imply, Lance and Ellen are not originally from Texas. However, since relocating to Texas, Lance and Ellen have been able to maintain a commitment to make an annual pilgrimage to Louisiana to see their beloved LSU Tigers play in Tiger Stadium. They are proud that both of their children have developed a love for seafood even though it can be hard to find here! Lance works with young adults from high school graduation until they reach their late-30s. In addition, he works with helping individuals identify their God-given passions and equipping them for individualized ministries, our annual adult mission trip to Jamaica, and our Summer Nights@Grace program.
Latest from Facebook