Our Community Outreach Team is committed to meeting the needs of people in our community through large projects that allow members of the Grace Church family to work alongside each other as we serve. Whatever the opportunity, there are ways for everyone to be involved.
Happening Soon
August 26, 2017
HH100 Rest Stop
Where:
Off Campus — Other
Spring 2017
Watch for our next major project coming this summer!
Subscribe to Calendar
Calendar subscription information:
These buttons add a portion of our church calendar directly to your smartphone, tablet, or computer calendar. The information will update automatically throughout the semester, so you'll always know what's coming up.
Leadership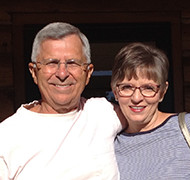 Jerry Cedrone
Community Outreach Team Leader
Contact Us
If you have a question, a word of encouragement, or a desire to be part of what we're doing… we want to hear from you!