The Junior High ministry at Grace Church exists to build relationships, to disciple and to challenge students for more as they grow in their walk with Christ. Our goals are that students understand the basic doctrinal truths of Christianity, realize their identity in Christ, develop a Christian worldview, and learn basic ways to defend the faith in an informed but respectful manner.
Activities
Junior High Ministry Staff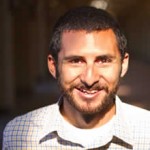 George Castro
Junior High Pastor
George (no relation to Fidel Castro…he thinks) first came on staff as a junior high intern in 2006. George enjoys investing in the lives of junior high students and challenging them in their walk with Christ. He's making a concerted effort to extend his college student career as long as possible, but in his free time, George enjoys watching and playing soccer (though he finds watching easier), traveling, running, being outdoors, and anything involving music.
Latest from Facebook