The Grace Church Men's Ministry exists to lead men into a growing relationship with Christ as they embrace their God-given identity as men and live dependently upon Him as He directs their hearts and their passions. We provide "man friendly" environments and approaches that speak to real men who live in the real world. We accomplish these objectives through a number of avenues.
Activities
Tuesdays at 6:00 AM or 7:00 PM
Reggie Coe will lead this series that delves into men and their stories, helping each man better understand who he is. Begins January 15. Workbook cost is $15.
Thursdays at 7:00 PM
James Foster leads this ongoing fellowship of Christian men who are serious about authenticity, community, humility, and restoration. Samson brothers are traveling companions on a great spiritual adventure; jump in at any time. Resumes January 3.
Fridays at 6:30 AM
Tom Rodgers will continue this two-semester study of the Gospel of Mark. Outside preparation is required. Resumes January 11.
Men's Ministry Staff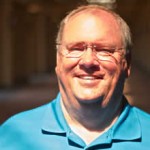 Reggie Coe
Family Pastor, Elder
Reggie joined the Grace Church staff in September of 1978 and became an elder in 1989. He graduated from Stephen F. Austin (B.S.) and Dallas Theological Seminary (Th.M.). Reggie convinced Becca to marry him in 1974. They have three grown daughters who have provided Becca and Reggie with 6 grandchildren. Reggie's ministry focuses on families, Men's Ministries, pastoral counseling and teaching. He became a life-long Dallas Cowboys fan at an early age and has followed them loyally through the down years as well as the good years. He also enjoys watching sports, plays an occasional round of golf badly and likes to hunt (trust me, most of the animals are safe).