The Grace Church Senior High ministry exists to raise up mature student-disciples of Jesus Christ.
Activities
Senior High Ministry Staff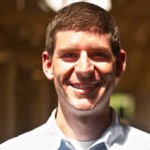 Curtis Lindsey
Senior High Pastor
I love to spend time with the two girls in my life: my wife Jennifer and our little girl Grace. I like to read books, watch sports, play fantasy football, and drink coffee. I try not to let a few pieces of paper hanging on my office wall (Th.M., Dallas Theological Seminary and B.B.A., Texas A&M) go to my head. I'd rather eat cheap oven pizzas than anything else on the planet and may or may not be addicted to crime dramas. And I get paid to encourage high school students in their spiritual walk with Jesus Christ because I'm the Senior High Pastor at Grace. That's a great gig in my book.
Latest from Facebook