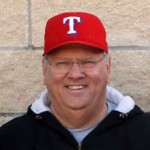 God brings us to Himself through His grace and longs for us to live our new lives in light of His grace. Continue reading →
Our focus for Easter Sunday this year was simply the resurrection of Jesus Christ. It was preceded by a two-week study of other resurrections in the biblical record. You can listen below to all three messages in the Alive Again series:
Reggie brings us back into our study of Colossians with this look at the opening verses of chapter 3.
Live life through the windshield, not through the rear view mirror! Continue reading →
Our three-part Christmas series begins with Reggie and Curtis leading a study of Mary and Joseph. What does Scripture teach us about their character, and how might they have felt as they prepared for the arrival of Jesus?
Reggie concludes the first half of our series in Colossians by discussing the impact legalism can have on a community of believers. Our Christmas teaching series begins next week, and we will return to Colossians in 2013. PDF outline: Download
In this continuation of our Colossians series, Reggie discusses the freedom we enjoy in Christ. PDF outline: Download
This morning, members of our leadership team share what it means to be thankful for the trials that come our way, for the Word of God, and for the people He has brought into our lives.
Reggie leads this section of our Colossians study with a discussion of the church and the difficult realities believers must face. PDF outline: Download
This week, Reggie kicks off our new series on the book of Colossians. We study the faith, love, and hope evidenced by the church at Colossae. PDF Outline:Download