One of the Lord's longings is to have an intimate relationship with every woman. To begin such a relationship, He has provided a Savior. To cultivate that relationship, He has provided a pathway of discipleship on which daughters of God can grow into mature disciples of Jesus Christ. That growing relationship is intended to overflow into a life of ministry in the home, in the workplace, and in the diverse network of relationships in their lives (Proverbs 31:10–31; 1 Timothy 5:3–16; Titus 2:3–5).
The women's ministry of Grace Church is designed to provide a grace-oriented environment where women can be vitally connected to God and one another in order to cultivate an intimate relationship with the Lord and be equipped for a life of ministry.
Activities
Women's Ministry Staff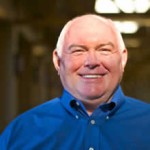 Tom Rodgers
Lead Pastor, Elder
Tom has been on the staff of Grace Church since May of 1976 and an elder since 1987. He is a graduate of Baldwin-Wallace College (B.A.), Dallas Theological Seminary (Th.M.), and Phoenix Seminary (D.Min.). Married in 1971, Tom and his wife Charma are the parents of two grown daughters and grandparents to five grandkids. Tom is committed to being a player-coach as the staff leader, but balances out his time as a shepherd in Grace Church by spending time with his grandchildren, fly fishing, hunting, and yardwork.